Creating a Support Case in the DeliverHealth Community - CONTACTING SUPPORT
Creating a case (service request) is quick and easy from the new DeliverHealth Community.
To contact Technical Support and create a case(s):
From the DeliverHealth Community navigation menu, click Support.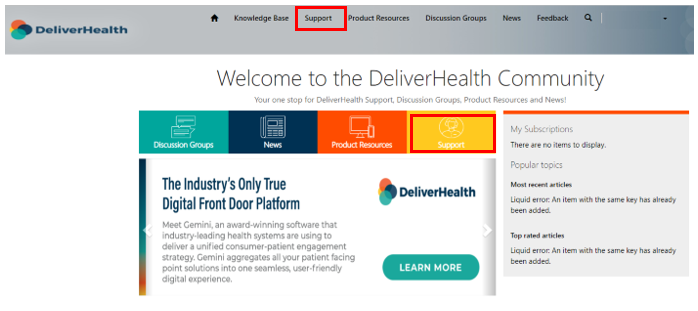 2. Click New Support Case

        3. Complete all the required fields as indicated by the *
            Required Fields
            All fields identified by an * are required. Notice that the Account, Contact, Case Record Type and Support Group fields automatically fill in with information from your profile.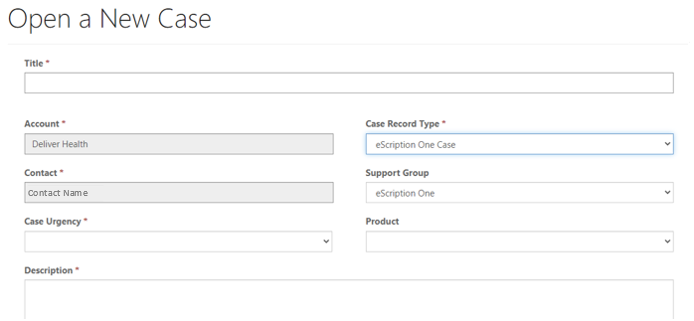 Title: Enter a title that best describes the case.
            Case Urgency: Select the level of urgency that best describes the case. Standard request can use Medium.
            Product: Select a product from the list that best describes the case.
            Description: Enter a description that best describes the details of the case.
            To attach a file to the case click the "Choose Files" button and select the file that you would like to attach to the case. 

         4. Click Submit.
             The Case is opened and submitted to the support team. You will see the Case in the list on the My Cases page as shown below.


You will be contacted by the Technical Support team.